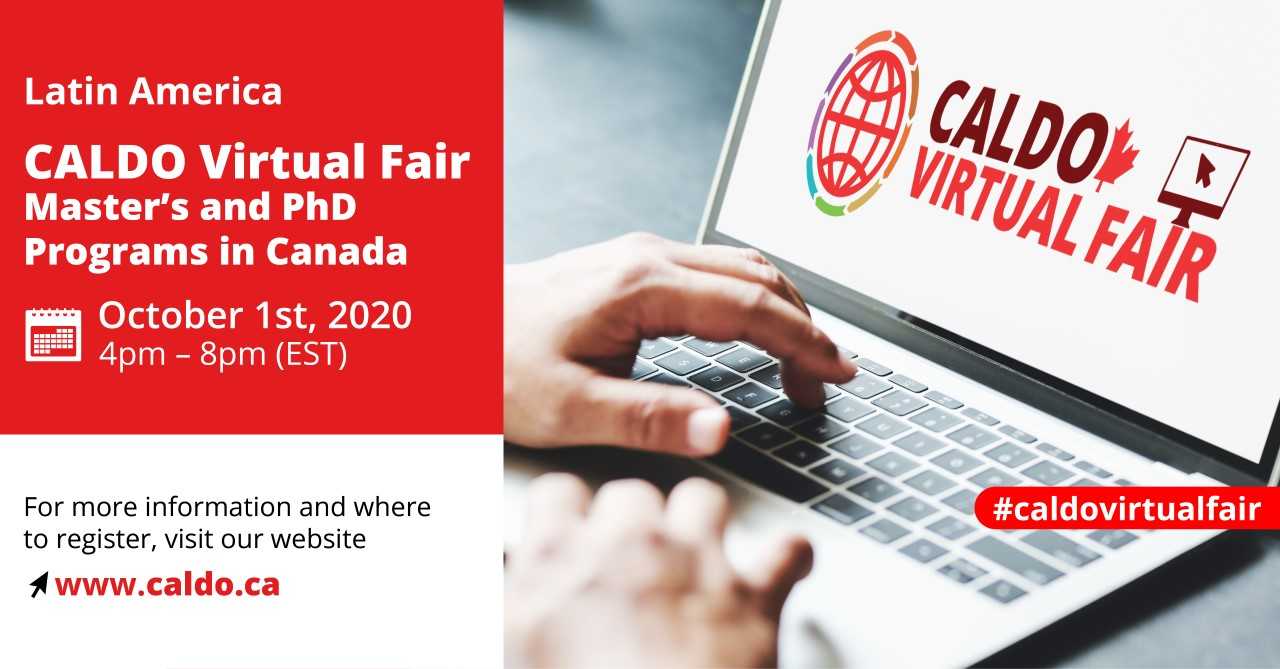 1ra Feria Virtual CALDO el 1ero de octubre de 2020. Esta será una feria de posgrados en Canadá y los asistentes tendrán la oportunidad de dialogar directamente con los representantes de nuestras universidades para recibir información de los programas, requisitos de admisión, vida en Canadá, etc.

Este evento es gratuito

¿Cuándo? 1 de octubre de 2020.
¿A qué hora? De 16: 00hrs a 20: 00hrs EST.
Fecha límite de inscripción: martes 29 de septiembre de 2020
¿Quién debe asistir? Personas interesadas en realizar programas de maestría o doctorado en Canadá desde Brasil, Chile, Colombia, Ecuador, México, Panamá, Paraguay, Perú y Uruguay.
Para más información sobre el evento: https://caldo.ca/caldo-education-virtual-fair/
Para registrarse: https://caldo.thestudentworld.com
Para compartir a través de las redes sociales: https://www.facebook.com/caldo.ca
---
We are pleased to announce our 1st CALDO Virtual Fair!

We invite prospective graduate students from Latin America interested in pursuing Master's or PhD programs in Canada, at one of our CALDO member Universities. Come and connect directly with representatives from CALDO and its member Universities. Learn about admission and language requirements, financing opportunities, life in Canada, and so much more!
October 1st, from 16:00hrs to 20:00hrs (EST).
The registration is free
See you at the CALDO Virtual Fair!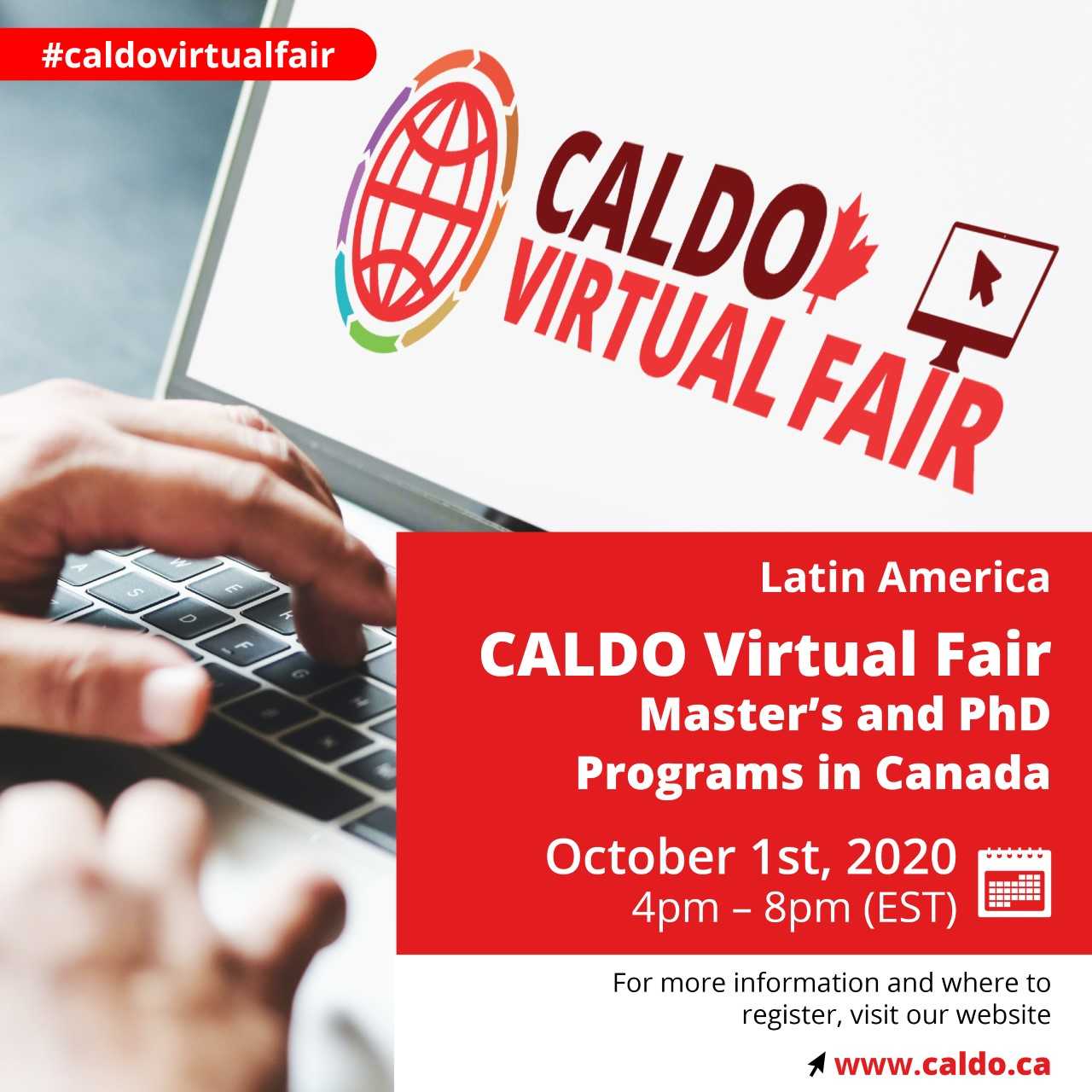 ---
---
---
Últimas Noticias Publicadas